Healthy Recipes From JaylabPro Nutrition
Looking for some delicious weight loss recipes?

Need some quick and easy healthy meal ideas?

We've got some weight loss recipes here specifically designed to go along with your healthy eating plans! Be sure to try them all.

Oh, and you can also use the Share buttons at the top of the page to share your favorites with your friends on Facebook and Twitter.

Enjoy!
JaylabPro Lean Recipes

Iced Raspberry Mocha

Power Packed Breakfast Shake

JaylabPro Coconut Delight

Chocolate Cherry Bars

Frozen Mint Frappuccino

Cinnamon Coffee Ice Cream
Coffee Banana Milkshake

Creamy Pumpkin Spiced Latte

JaylabPro Protein Recipes

JaylabPro Pumpkin Pie

Lemon Mint Yogurt

JaylabPro Pancakes

Peanut Butter Ice Cream

Peanut Butter Bars

Vanilla Cinnamon Pudding

Pineapple Coolers

Protein Freedom Cups

Protein Popsicles

Healthy Almond Crepes

Summertime Lemon Cookies

Cinnamon Cake and Berry Sauce

Cinnamon Apple Pancakes

Chocolate Almond Truffles

JayLabPro Orange Truffles

JaylabPro Cranberry Muffins

Dark Chocolate Muffins

Chocolate Mousse

Cinnamon Cake With Fresh Berry Sauce

Pumpkin Pie French Toast

Pumpkin Granola

Pumpkin Pie Mousse

Lemon Blender Cake

Independence Day Pops

Mango Lime Ice Cream

Ginger Pumpkin Ice Cream

Fall Pumpkin Apple Pie Shake

Harvest Shake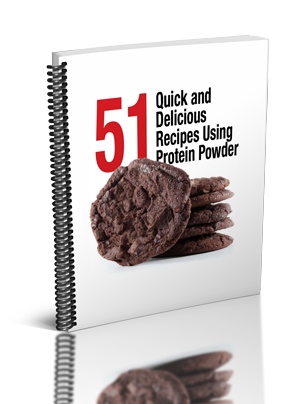 51 Of The Best Tasting Guilt Free Protein Packed Desserts, Snacks and Breakfast Recipes On The Planet:


[INSTANT DOWNLOAD] 51 Guilt Free Protein Packed Recipes >>
Here are just a few of the mouth-watering recipes waiting for you inside this FREE downloadable book…
Chewy "No Bake" Chocolate Peanut Butter Oatmeal Cookies that are just 92 calories… p. 1
Guilt-Free French Toast with just 106 calories (perfect for a quick, healthy breakfast!)…p.23
Yummy Vanilla Cake packed with a body-sculpting 35 grams of protein… p.4
Velvety Orange mousse packed with an incredible 42 grams of protein..p.14
Sinfully delicious Chocolate Cherry Parfait with just 1 gram of fat and 31 grams of protein? Yes!... p.16
The Famous 65 calorie Decadent Chocolate-Covered Coconut Truffles... p.17
Go back to your childhood with our comforting Ice Cream Sandwich – but the "healthy" version crammed with34g of protein and only 3g of fat… p.40
Ever heard of a hot fudge topping for your ice cream with 28 grams of protein? Well now you have!..p.51
[INSTANT DOWNLOAD] 51 Guilt Free Protein Packed Recipes >>


About Jayson Hunter & Jaylab Pro
Jaylab Pro was founded by Registered Dietitian Jayson Hunter. Jayson has been recognized as one of America's foremost weight loss experts by America's Premier Experts™. He has also been featured in USA Today for this accomplishment. Jayson is also a best-selling author having co-authored multiple books in health & fitness and business growth. Jayson and the Jaylab Pro team are proud to create content that helps improve the lives of millions of people around the world. We hope you enjoy it just as much as others have.