Tex Mex Mini Meat Loaves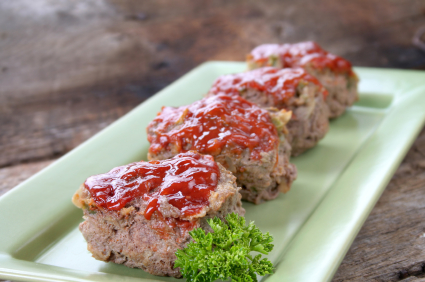 Ingredients:
1 lb. ground turkey breast
¾ cup rolled oats

½ cup mild red salsa
¼ cup snipped fresh cilantro

2 egg whites

2 tsp chilli powder

1 ½ tsp ground cumin
¾ mild chunky salsa

½ cup low fat cheddar cheese
Directions:
Preheat oven to 400 degrees.

Lightly spray 12 cup muffin pan with nonstick cooking spray. In large bowl combine turkey, oats, red salsa, cilantro, egg whites, chili powder, and cumin. Divide mixture among muffin cups.

Bake for 20 minutes or until no longer pink. Place 2 mini meat on a plate and top each loaf with 1 tablespoon chunky salsa and 2 teaspoons cheese.


Always make sure that these mini meat loafs fall within your healthy eating plan!


If you want even more mouth watering, healthy recipes, just click the links below to discover an almost endless variety of them!
About Jayson Hunter & Jaylab Pro
Jaylab Pro was founded by Registered Dietitian Jayson Hunter. Jayson has been recognized as one of America's foremost weight loss experts by America's Premier Experts™. He has also been featured in USA Today for this accomplishment. Jayson is also a best-selling author having co-authored multiple books in health & fitness and business growth. Jayson and the Jaylab Pro team are proud to create content that helps improve the lives of millions of people around the world. We hope you enjoy it just as much as others have.