Lime Basil Ice Cream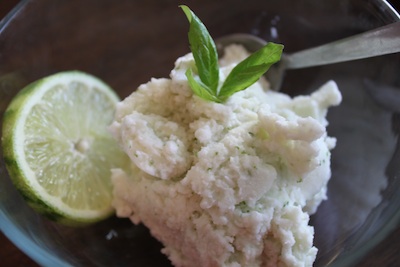 In a blender, add

• 2 cups unsweetened vanilla almond milk (or for a tropical treat, 2 cups unsweetened vanilla coconut milk- the kind from a carton, not from a can)
• 3 drops stevia
• Zest and juice of one lime
• 1 scoop JaylabPro Vanilla protein powder
• ½ c. unsweetened shredded coconut
• 1-3 basil leaves (more or less to taste)

Blend and add to ice cream maker. Mix according to packaging directions. Once ice cream is set, place in freezer for 20 to 30 minutes.

Servie and enjoy!

Makes 2 cups.
Nutritional Info: 1 cup serving
Calories: 219
Protein: 8.5gms
Carbs: 13.5 gms
Fat: 9.5gms
Click Here To Reserve Your Bottle Of JaylabPro Protein >>


Click Here For More Delicious Recipes>>
About Jayson Hunter & Jaylab Pro
Jaylab Pro was founded by Registered Dietitian Jayson Hunter. Jayson has been recognized as one of America's foremost weight loss experts by America's Premier Experts™. He has also been featured in USA Today for this accomplishment. Jayson is also a best-selling author having co-authored multiple books in health & fitness and business growth. Jayson and the Jaylab Pro team are proud to create content that helps improve the lives of millions of people around the world. We hope you enjoy it just as much as others have.