Simple Healthy Chicken Pizza Anyone Can Make!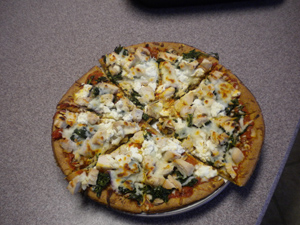 Have you ever avoided making a homemade pizza because you thought it would take hours to make? Well, I have a pizza recipe for you that fits perfectly with your healthy diet plans and the prep time for this delicious homemade pizza is only 20 minutes and then cook time is 15 minutes. This homemade pizza should be a part of your healthy eating plans. It tastes delicious and only takes about 35 minutes to make and serve.


Ingredients:
1 12 ounce whole-wheat or whole-grain pizza crust, such as Boboli
1/4 cup pizza sauce
1/2 cup frozen spinach, thawed and drained well
1/4 small red onion, thinly sliced
1 cup shredded part skim mozzarella cheese
6 medium white mushrooms, sliced
1/4 cup part skim ricotta
2 Tbsp grated Parmesan
1 Tbsp Extra Virgin olive oil
2 tsps Balsamic Vinegar
6 oz of chopped chicken, cooked (mixed with your favorite buffalo sauce)
1. Cook 6oz of chicken and then cut into small chunks.
2. Preheat the oven to 450 degrees. Place a large pizza pan or baking sheet on the bottom of the oven to preheat.
3. Spread the pizza sauce on the pizza crust followed by the spinach and onion. Then sprinkle with the mozzarella and mushrooms. Dollop the ricotta over the pizza and sprinkle wiht the parmesan. Spread the chopped chicken over the pizza and finish by drizzling the olive oil all over.
4. Carefully transfer the pizza to the preheated pizza pan or baking sheet that is in the oven. Bake until the crust is puffed and beginning to color at the edges and the cheese is melted. This should take about 10 minutes. Take the pizza out of the oven and then preheat the broiler.
5. Put the pizza back into the oven once the broiler is up to temperature and broil the pizza until the cheese is browned and bubbling. This will only take about 2-3 minutes. Pull the pizza out and let cool for 5 minutes. Sprinkle with the balsamic vinegar and slice and serve.
Nutrition facts per serving:
Calories: 287
Protein: 22 grams
Carbohydrates: 30 grams
Fat: 10 grams
Fiber: 5 grams
Enjoy this delicious pizza and make sure it is a part of your healthy eating guidelines.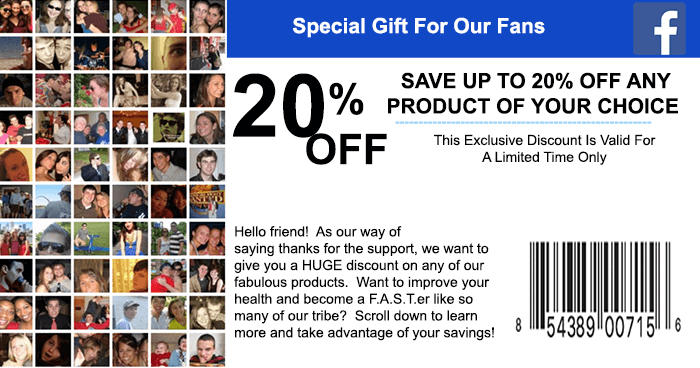 Use this special (one time use) coupon code here to save 20%.
Coupon code: FB20
Want even more mouth watering, healthy recipes? Just click here to discover a delicious way to include JaylabPro protein powder into your favorite recipes!
Get Your 51 Tasty Recipes Using Protein Powder FREE With Your Purchase >>
About Jayson Hunter & Jaylab Pro
Jaylab Pro was founded by Registered Dietitian Jayson Hunter. Jayson has been recognized as one of America's foremost weight loss experts by America's Premier Experts™. He has also been featured in USA Today for this accomplishment. Jayson is also a best-selling author having co-authored multiple books in health & fitness and business growth. Jayson and the Jaylab Pro team are proud to create content that helps improve the lives of millions of people around the world. We hope you enjoy it just as much as others have.